**** Disclaimer – This post was created in good faith using HTML provided by the author for promotional purposes only. Nerd Girl Takes No Responsibility for the appearance of the post, any affiliate links, images herein****
After Cornelius's family is jinxed, he suffers from the unluck of the Irish. Forced to spend every St. Patrick's Day with green hair—and more—Cornelius must convince Jenna of his love when she's unable to remember him.
Out for a good time and some green beer, Jenna sustains disbelief of not-so-little green leprechauns when she discovers Cornelius's really big curse.
** Story originally appeared in Lucky Stars Boxset
Lucky Charms
Available via Amazon. http://authl.it/4vz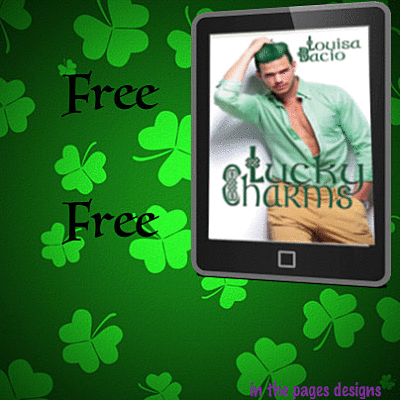 About the Author:
A Southern California native, Louisa Bacio can't imagine living far away from the ocean. The multi-published author of erotic romance enjoys writing within all realms – from short stories to full-length novels.
Bacio shares her household with a supportive husband, two daughters growing "too fast," and a multitude pet craziness: Two dogs, five fish tanks, an aviary, hamsters, rabbits, guinea pigs and hermit crabs. In her other life, she teaches college classes in English, journalism and popular culture.
Contact Details:
Website http://www.louisabacio.com
Facebook: http://www.facebook.com/louisabacio
https://www.facebook.com/Louisabacioauthor/
Twitter: http://www.twitter.com/louisabacio
The following two tabs change content below.
Latest posts by NerdGirl Sunshine (see all)